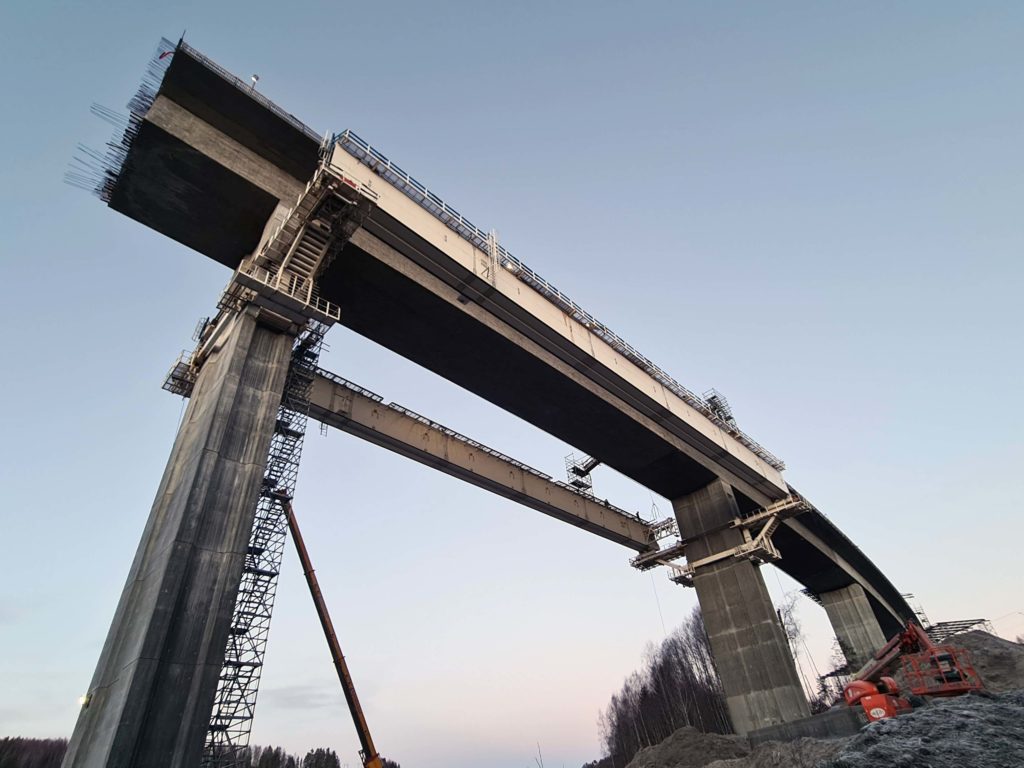 The Strukturas Underslung MSS Randselva is at its  final dismantling stage at Randselva site, after having been used in the construction of the Randselva Bridge access spans deck.
Strukturas is proud to have contributed with one Movable Scaffolding System and two Form Travellers pairs to the construction of the deck of this emblematic bridge, that was the 1st in the world to be completely built as a Drawing Free Project.
The bellow YouTube video explains in detail the Randselva Bridge design and construction as a Drawing Free Project.
Credits: Ministry of Bridges
Follow the author at:
https://www.instagram.com/gabrielnevesmob/
https://www.linkedin.com/in/gabriel-neves-90813626/