Bridge Building Equipment
From simple to complex systems Strukturas has the solution
Strukturas is a specialist in the conception, design, fabrication and supply of equipment for bridge and viaduct concrete deck construction, both in situ and pre-cast, offering a wide range of solutions for rental, sale and sale with buyback option.
Experience gained from providing bridge building equipment to the construction industry over the past 30 years allows us to provide the most efficient solutions.
Strukturas' structural calculations are performed according to Eurocode 3, NS-EN 1993 Design of steel structures and steel structures are fabricated at a CE-certified workshop in China according to the EN-1090, Execution Class II, using Chinese steel quality Q235 and Q345, with fabrication managed locally by our company group SDI (sdi-intl.com).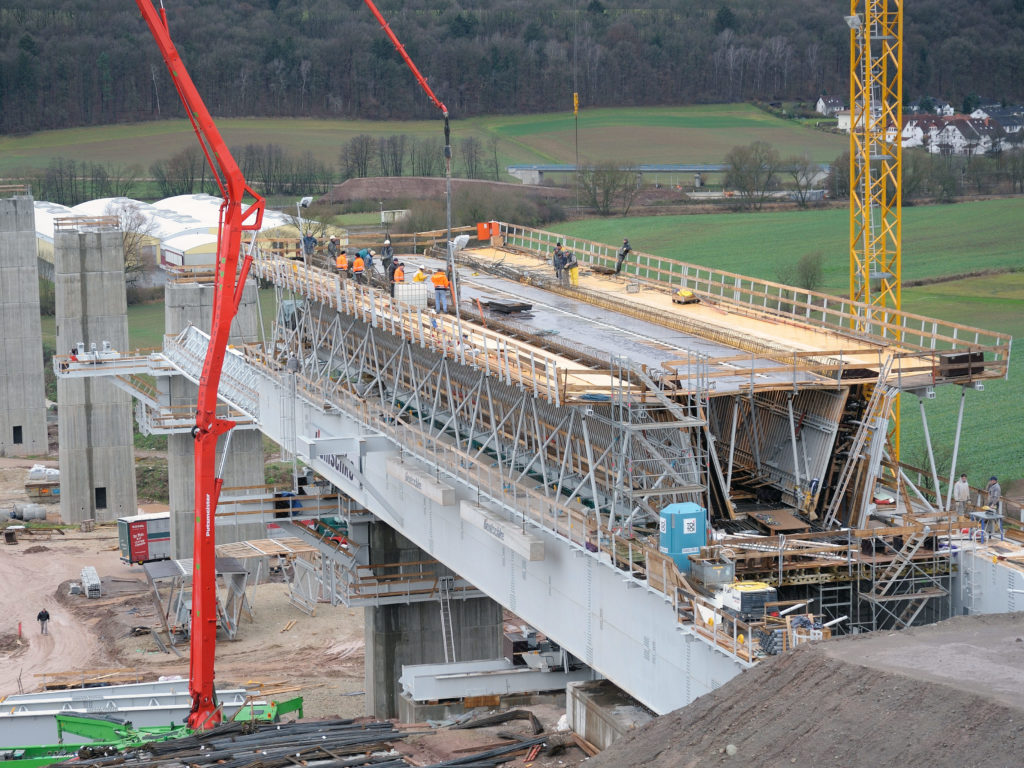 Movable Scaffolding System
Strukturas MSS leads bridge construction into a new era
Both the Overhead and the Underslung MSS consist of a self-supporting structure combined with a project specific internal and external formwork. The Movable Scaffolding System MSS is easily adaptable to cross sections ranging from double T to single box and span lengths from 20m to 70m.
Although the MSS system can be used for casting double spans or single spans bigger than 70m, our experience gathered from many projects around the world shows that the most economical span solutions do not normally exceed 40m for double T sections and 60m for box sections.
Special design solutions from some of our most challenging Underslung and Overhead MSS projects:
Separation of the main structure into three sections (Front Nose – Main Girder – Rear Nose) and design of a unique hinged connection between the parts has made it possible to build superstructures with a horizontal radius as small as 250m
A rebar trolley and portal crane can be integrated into the MSS system for preassembled rebar cages
Main support moving system
A hydraulic formwork folding system for the double T and box decks reduces cycle time and results in a higher level of safety
A transportation system for preassembled rebar cages can be integrated onto the MSS
Placement of concrete pumps and cranes into the MSS system